When we first took a chance on moving to California back in 2013, we had (what we thought at the time to be) the pipe dream of branding a winery and/or the opportunity to design a wine label. In 2019, we did just that. Hub & Spoke is a newer subsidiary of Prim Family Vineyards. After what was received as an unsuccessful run on 99designs, they came to us seeking a brand that shared the spirit of Johnny Walker, but with wine. We knew we wanted to incorporate a wheel into the design to play on the name of the winery, but we weren't entirely sure of the integration until we began digging deeper into the history of wine making in the Napa Valley area. Back in the 1800's, wine was transported across Napa Valley in wagons, which suited the time period from the initial brand brief perfectly. The final concept we landed on and finished developing was the old timey man leaning on a wagon wheel. We imagined this man arriving with a delivery of local wine from the region, which was perfect for the brand mission.
It was pretty cool to go into a local store, buy a bottle of wine we designed, then uncork the bottle with our logo on it. To see a more in depth view of the Jump The Moon wine label design, read this post here.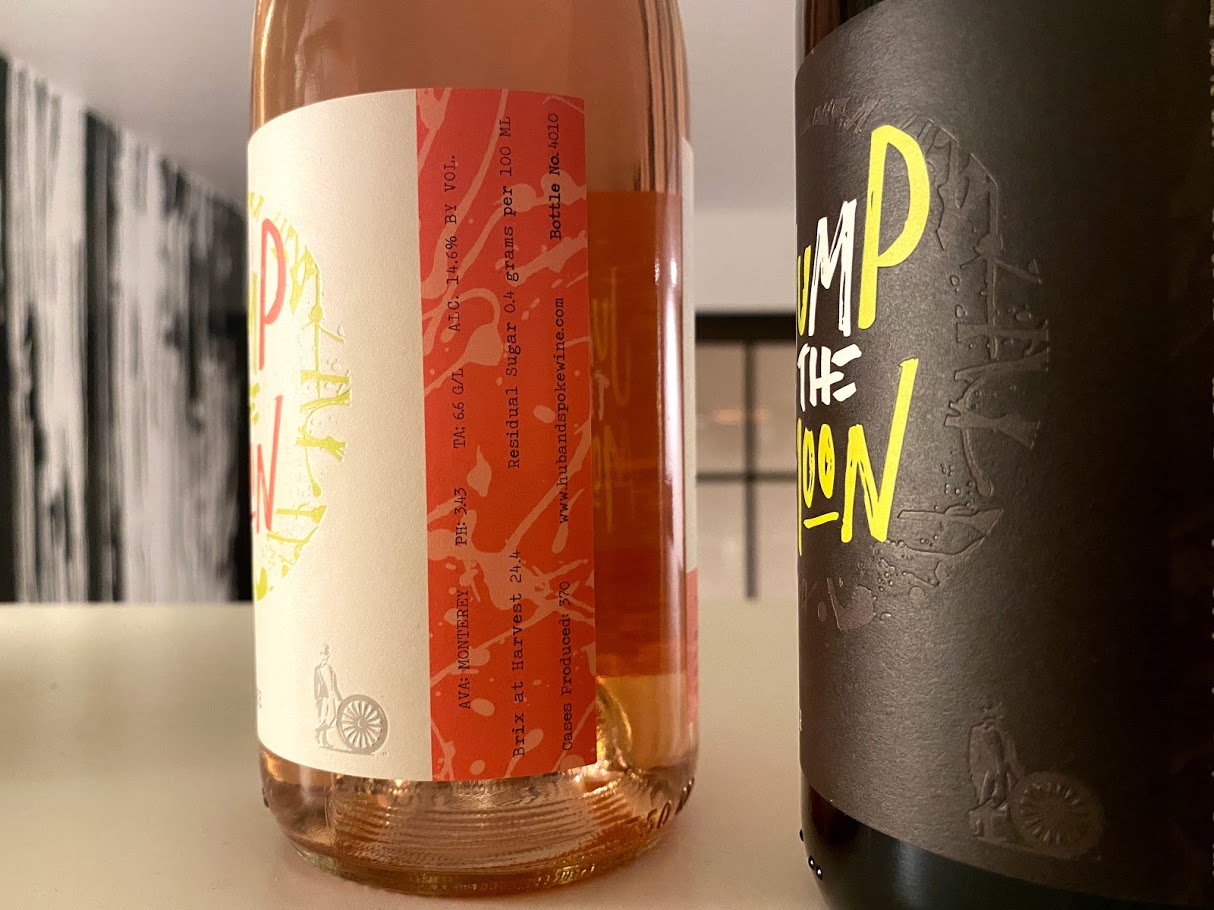 Much like any design project, this final brand iteration went through a handful of concepts. To see what was left on the cutting room floor for H&S Winery, check back soon for an upcoming post!